Case management is a large field, in part because the phrase is used in so many different industries. Lawyers, nurses, and insurance agencies all have very different jobs, but they all manage cases. As you'd expect, case management for each of these verticals require different skills, resources, and software. (Our products serve government investigators – another group which benefits greatly from software tailored to their needs).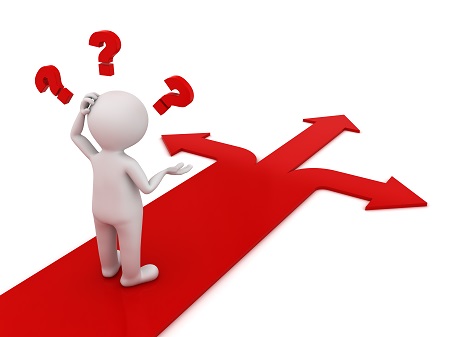 While each industry's case management software's features may be different, they each provide the same three major benefits to case managers and investigators. A great case management software should ensure a unified process, make storing and locating data much quicker, and reduce the time and effort required to generate activity reports.
Ensure a Unified Process
In nearly every industry relying on case management, it's important that each case follows the same workflow. That doesn't mean each step of every case is the same – it means the questions you ask to determine the next steps are the same for each case.
For legal and investigative cases, this ensures everyone receives equal treatment, and all applicable laws are followed during the investigative process. For healthcare cases, it ensures that patients are always receiving the best standard of care for their current condition. If an office has many people managing similar types of cases, it's imperative that case management software ensures they're all following the same case workflow.
Store and Locate Data More Quickly
In any computer network, there are many places to store data. Some data might lie in protected folders. Some data might sit in an employee's email inbox. Physical evidence may sit in an area separated from the office completely.
A case management system should serve as a central repository for all data, along with all information about the presence and location of physical evidence. In fact, workflow processes should ensure that case data is stored within the system before allowing investigators to continue. This ensures that managers or newly assigned case managers can locate the data if needed. It also ensures that the data is kept in a secure location, where only those with a need to know have access to sensitive case information.
Reduce Reporting Time and Effort
Most people who supervise a team of case managers or investigators will need to put together aggregated data at some point to demonstrate the amount of work that has been completed by the team, and the results of that work.  Lawyers need to present bills to clients.  Government investigators need to demonstrate a return on their investment.  Healthcare professionals need to determine patient loads.
If the data is scattered or held in a format that easily becomes dated, these reports can take hours to put together.  But if all data is stored in the same format in a single system, these reports become very easy to run.  In fact, case supervisors should be able to see aggregated data in real-time, so that they can make better decisions on how to distribute workloads and which cases to prioritize.  If gathering the data to make good decisions is a major challenge for a case supervisor, this benefit alone can pay for the transition to an industry-focused case management system
Other Benefits
Depending on your industry, there are many other benefits to a case management system.  Good case management systems are accessible from all types of devices.  They can search document text, and ensure that two people aren't editing a file simultaneously.  They can even help teams adhere to document retention policies.  If you manage cases, and you are not currently using case management software tailored to your industry, the odds are high that you can increase your team's efficiency, consistency and decision-making processes by implementing it.
To learn how CMTS helps government investigative agencies improve their results, call us at 855-667-877 or email us at Team_CMTS@WingSwept.com.