If your investigative agency is looking for a new case management system, you probably already know how hard it is to put together a list of all the features it needs in order to fully support your team. There are multiple user types, multiple case stages and multiple case outcomes – and they all need to be supported. Specific reports need to be easily exported. Data retention laws must be followed. By the time the feature requirements list is complete, it can reach into the hundreds of items.
Unfortunately, some of the most essential "features" needed in a case management system can be forgotten as this list of specific user requests is compiled. Qualitative requirements like providing an intuitive user interface and great customer support are especially likely to miss the list, because those requirements are easy to claim but hard to deliver.
That's a shame, because failures in these big-picture areas are often how agencies end up facing the software acquisition nightmare scenario – regretting the purchase as soon as the new system goes live.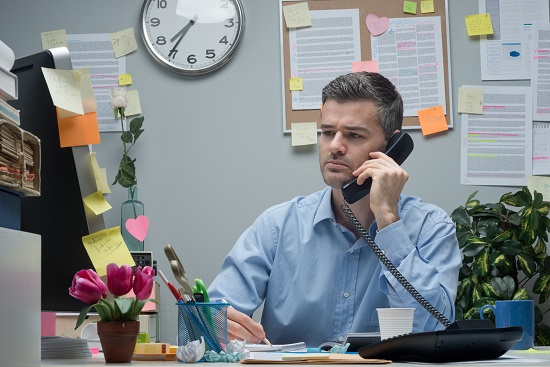 The best answers to these types of questions don't come directly from a product's developer – they come from current users of the product. That's what makes the questions you ask a vendor's references one of the most important elements of any acquisition process.
It's also important to talk to the right references. An ideal reference is one that is similar to your agency and has been using the product for many years. Ideally, the references won't be selected by the vendor from a short list of their happiest customers. Instead the references will offer an accurate representation of the company's average customer.
It's certainly fine to ask a software vendor for a list of references, but a better alternative is to build the list yourself.  A quick visit to SAM.gov should reveal a list of federal investigative agencies using the company's product, and someone at those agencies will likely be happy to provide you with an opinion of both the case management software and the company that stands behind it.  (While there's no one authoritative listing of state contractors online, state-level investigative agencies should be able to provide product opinions as well.)
However you select your reference list, don't buy any investigative case management system without input from current customers on the following five factors.
Investigative Case Management Platform Must-Haves
Easy to Implement
There's plenty of configuration that goes into investigative case management software, but that shouldn't cause big headaches for your team.  If the platform's developer is accustomed to supporting investigators, they should know what tends to be handled differently by each investigative agency, and what tends to be handled similarly.  
Launching a case management platform should not be a project. While some software customization may be required before the software is ready for installation, configuring and launching a case management platform should be a process that is measured in weeks, not months.
Easy to Use
It's easy for developers to claim that their product is easy to use in a proposal or marketing piece, it's not easy to earn that compliment from customers. That's why current customers are the best source of information on this topic.
It's not a good sign when current customers tell you that the product is slow to respond, crashes frequently, is full of buried feature menus or requires far too many clicks to get anything done. Hearing those comments from other investigative teams can help you avoid hearing them from your own team! Remove companies and products that receive this type of feedback from consideration.
Made for You
Some companies have a business process management product that they say does a great job at investigative case management.  Unfortunately, they also claim support for dozens of other use cases. 
It's hard to serve everyone well at the same time. If half of a product's menu options aren't relevant to your team, your productivity will suffer. And if your feature request has to wait in line behind dozens of others which have no value to your team, that's not helpful either.
That's why it's important to ask a vendor's current customers if they feel like their needs as investigators are being met. Does the company's customer support staff understand the needs of investigators? Do they feel prioritized when they suggest new features? Or are investigators a "side-market" for the vendor? The answer to these questions can be the difference between a positive customer experience and a negative one.
Backed by Great Customer Service
When a product's developer has great customer support, the service representatives are pleasant to engage with, personally invested in finding a solution to the problem you're experiencing and more concerned with your satisfaction than with how many hours are billable. 
While service hours and SLAs might be important, they can't capture these critical factors.  What can capture them is a current customer's experiences when they've reached out to the company.  If reaching out to them is seen as a process, a chore or a pointless endeavor, that's a bad sign.
Backed by Long-Term Product Support
While you might only ask vendors for a quote that covers three to five years of service and support, that doesn't mean you're looking forward to migrating away from yet another outdated system after that time.  Ideally, the platform will keep doing what you need it to do for decades. That's why the best case management systems have a history of routine updates.  
Ask long-term customers of any product you're considering if they have ever been forced to buy "new" software licenses and migrate to a different product in order to stay current. Also ask them if they feel like the product they purchased has reached end-of-life and isn't getting new capability updates.  A "yes" answer to either of those questions is a sign to avoid the product – and the company.
To learn what makes CMTS the most efficient platform for investigative agencies, call us at 855-667-8877 or email us at Team_CMTS@MyCMTS.com. Or, if you really want to know, you can also talk to our customers!